Cyber Puppy Pals

We have made lots of wonderful friends on the internet. Below you will see some who have kindly shared their pictures with us.

Below are our dear friends from down under, Elizabeth and Danny. Elizabeth has been raising beautiful Yorkies for 30 years (i.e., since she was 5 years old. Elizabeth was a puppy prodigy!) Standing between Elizabeth and Danny, is Mom's closest friend, our Auntie Meredith.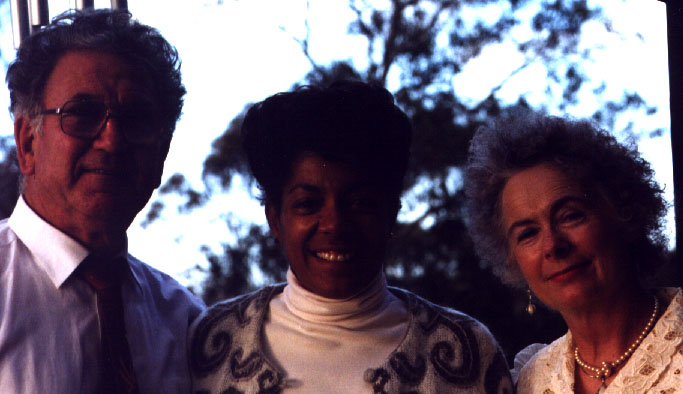 This absolutely beautiful little girl is Danaliz Precious Lou Lou. She belongs to Elizabeth. She's pictured with her Yorkie Doll. Click here to go to Elizabeth's web page for her Danaliz Yorkshire Terriers. You'll see several of her wonderful Yorkies there.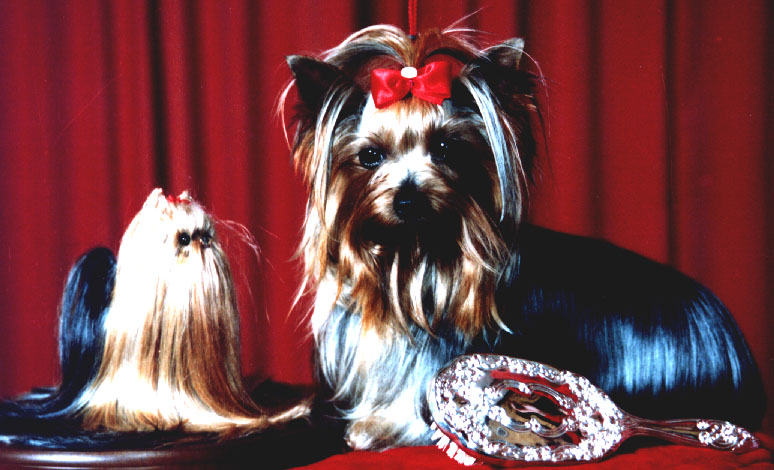 Below is an 8 week old puppy happily chewing away at Elizabeth's house. Is there anything cuter than a Yorkie pup? . . . I don't think so!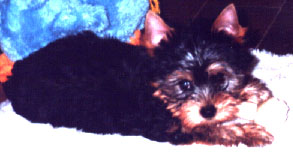 Here are some more Canadian Yorkie pals. Kadie is the cutie on the left and Kimba is the handsome bloke on the right. I wonder how Teresa convinced them to pose so beautifully on their matching blue pillows? What little angels!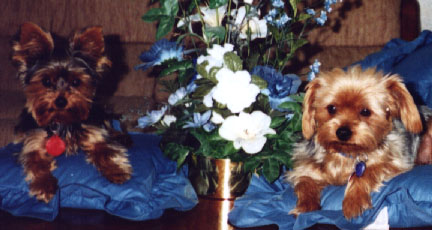 Miata is the tiny little girl on the left with her big sister Murphy on the right.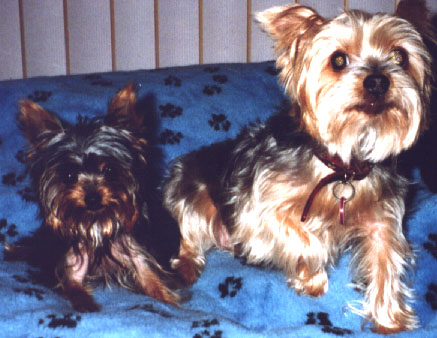 Below is Timmy. He looks very comfy doesn't he?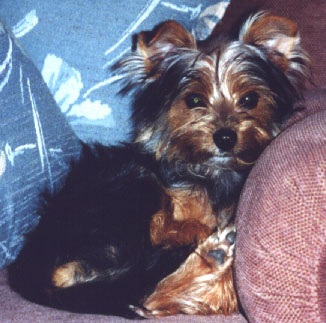 I think that everyone will agree that Nicky and Gigi are absolutely BEAUTIFUL kids. Nicky is sporting the green and red bow. What a face on that little guy! And, the lovely Gigi, his sister, is on the right with her solid red bow. It's hard to believe that they were both placements . . . Lucky pups and lucky humans to have found each other!!!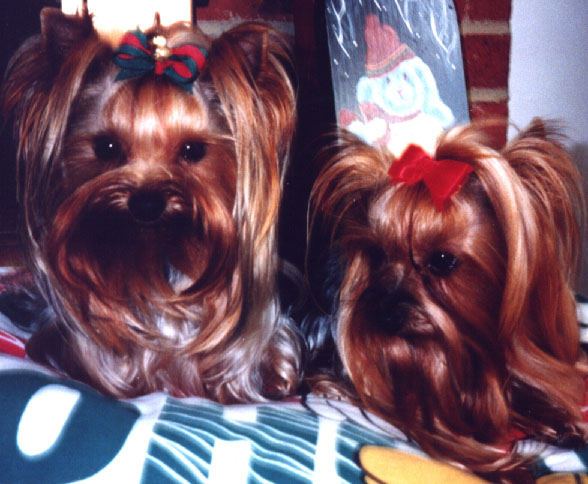 Click here to return to our home page.