Cyber Puppy Pals

We have made lots of wonderful friends on the internet. Below you will see some who have kindly shared their pictures with us.
We are happy to introduce our cyber pal, Mugsy. We've just met in person at the Specialty in NYC. Mugsy is a REALLY great guy. Not only is he a handsome brute, he's also quite talented and accomplished!! Click on Mugsy's picture below to see a recent shot of him getting ready to play basketball. If any Yorkie can do it, Mugsy's the one.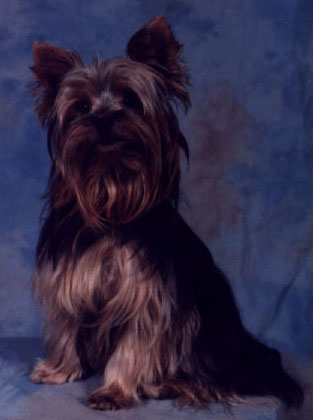 Here's Rikki. Is he a cutie, or what? He's the only boy in a family of 5 Yorkies. Lucky guy.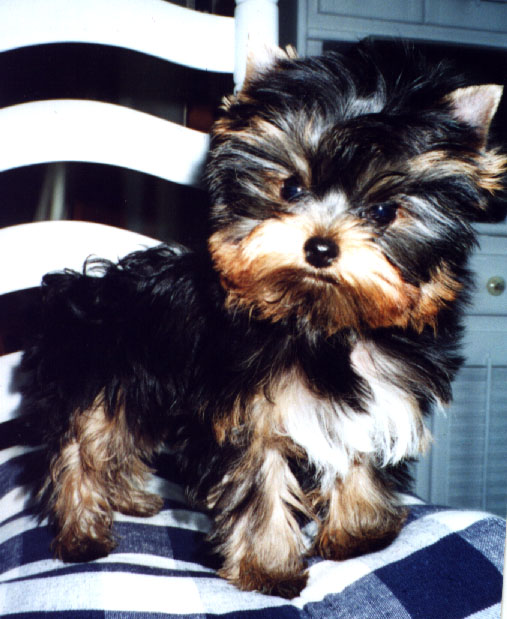 This is one of Rikki's sisters. Her name is Annie. She's a truly girly girl. Don't you just love the way she tilts her head? Trying to understand those kooky humans, no doubt.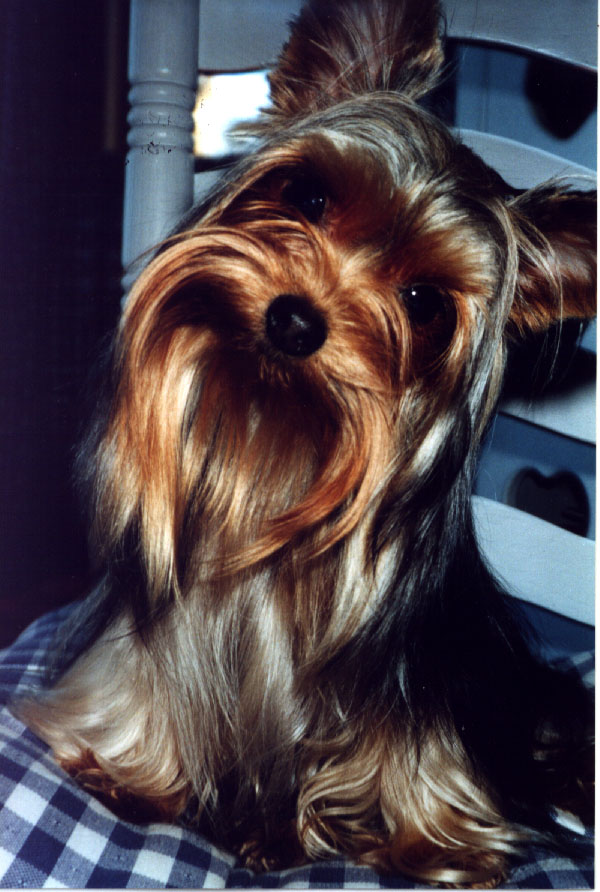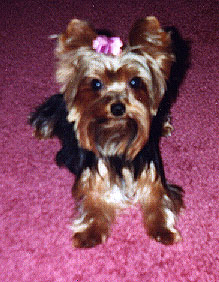 Below and left is Mitzi. She lives in Florida. Her Dad tends to rub it in when the weather gets awful up here in NJ and they are basking in the sun. We like the KBM Gang anyway.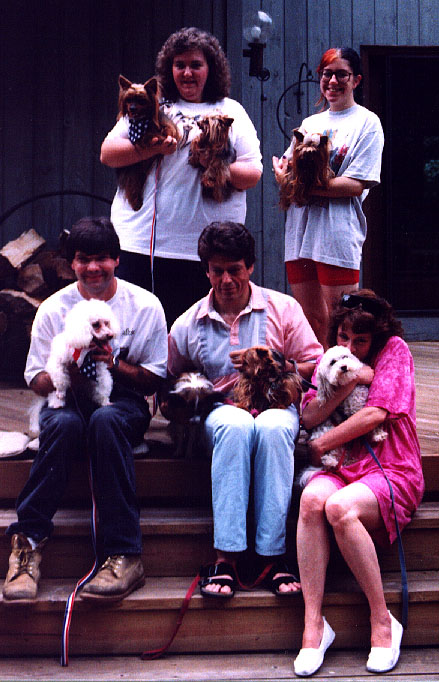 Here's a group shot. We invited our cyber pals who live in NJ to come over for a Yorkie Party. There were also two Maltese and a Papillon in attendance. From the top left clockwise, you see Dee (with her Rusty and one of us, Katie), Kazy (with Aimee), Kathy (hiding behind Linclon), Mike (with Rosie and Gina) and Pete (with Skippy). Our Mom was taking the picture. Ellie was taking a short nap and Sam was at the vet.


From Canada we have our friends (clockwise from lower left) Wille, Nelson and Tigger too. Don't you love their names. Tigger really belongs to Colleen's Dad. But she dog-napped him. It's all too clear why she couldn't resist that little face!




Click here to return to our home page.